MINISTER TEKİN MEETS WITH TEACHERS IN ANKARA
Minister of National Education Yusuf Tekin met with teachers at Abidinpaşa Vocational and Technical Anatolian High School in Ankara.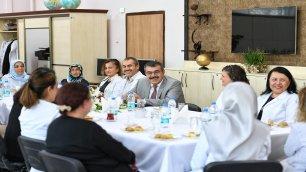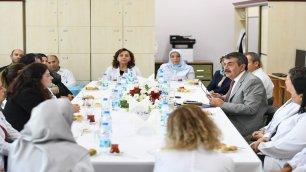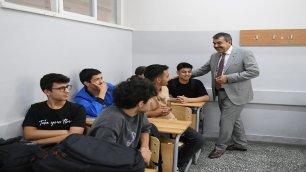 During his visit to Abidinpaşa Vocational and Technical Anatolian High School, Minister Yusuf Tekin met with teachers and held consultations on education and vocational education in particular.
At the meeting held at the teachers' room, Minister Tekin listened to the teachers' expectations and suggestions regarding their fields.
Expressing their gratitude to Minister Tekin for the legal regulation for promotion to a higher grade, teachers conveyed their students' messages and various demands, as well as professional and vocational issues, to Minister Tekin. Minister Tekin also gave instructions regarding meeting the needs.
Stating that the teachers are the most valuable guides who raise children and leave their mark on them, Minister Tekin emphasized that the experience and knowledge of teachers and their expectations regarding the educational processes are highly valuable. Emphasizing the importance of the culture of consultation with teachers, Minister Tekin reiterated once again that they are open to any suggestions.
Being a guest in a classroom at the school for a short time, Minister Tekin chatted with the students about the lesson they were teaching.