MINISTER TEKİN MEETS WITH REPRESENTATIVES OF MINORITY SCHOOLS AT A CONSULTATION MEETING
Minister of National Education Yusuf Tekin met with the representatives of minority schools belonging to the Armenian, Greek, Jewish and Assyrian communities at the consultation meeting.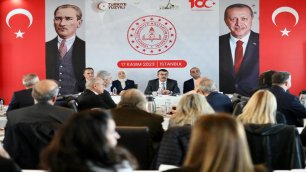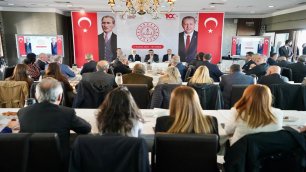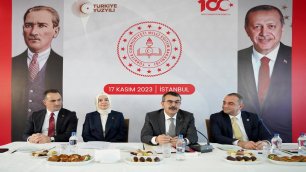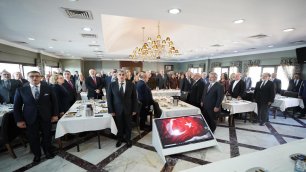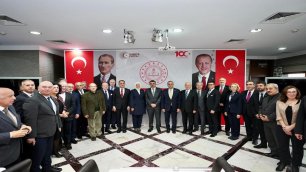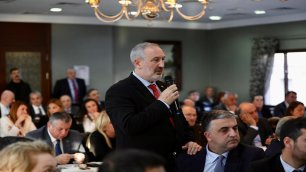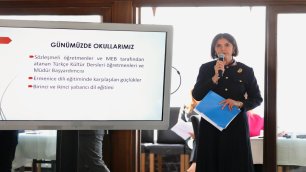 AK Party Istanbul Deputy Sevan Sıvacıoğlu, AK Party Deputy Chairman Fatma Betül Sayan Kaya, the Mayor of Beyoğlu Haydar Ali Yıldız, Director General of MEB Private Educational Institutions Fethullah Güner, Director General of the Personnel Bülent Çiftçi, leaders of minority communities, presidents of the foundation of minority schools, administrators and teachers working in these schools attended the meeting held at Beyoğlu Teacher's House
Stating that different ethnic identities are the wealth of Türkiye, the Minister said that they are consulting on what can be done regarding the schools where minorities are educated, in line with the instructions of President Recep Tayyip Erdoğan. Minister Tekin stressed that they want to consult with representatives in this direction. 
Noting that information was exchanged about the work done and to be done to ensure that schools and students reach a more qualified education at the Minority Schools Consultation Meeting, the Minister said: "The history of our ancient civilization, full of the culture of living together, reflects the feeling of all kinds of differences in the codes of our nation, and especially the cultural elements." "Our great state tradition, which embraces high tolerance and all cultures, constitutes an important basis for our cause of education to ensure that justice of opportunity in education reaches every segment of society equally." 
Underlining that they will continue to support minority schools, Minister Tekin thanked all the foundation representatives who attended the meeting and devoted themselves to education. 
Stressing that the consultation meeting was held for the first time, Representatives of minority schools thanked Minister Tekin for giving them the opportunity to convey their opinions face to face.
Giving presentations and information about the educational activities they carry out in their schools School representatives shared their opinions, suggestions and expectations.