MINISTER TEKİN ATTENDS THE PROVINCIAL EDUCATION EVALUATION MEETING IN OSMANİYE
Minister of National Education Yusuf Tekin, first visited the Governorship of Osmaniye and met with the Governor Erdinç Yılmaz as part of his programs in Osmaniye.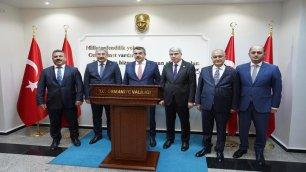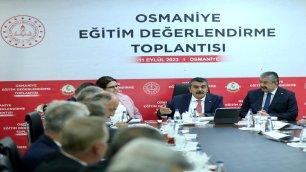 Attending the provincial education evaluation meeting held at the governor's office, Minister Tekin met with the administrators of the provincial and district national education directorates, in a closed-door meeting.
Tekin then visited the Mayor of Osmaniye Kadir Kara.