Press Statement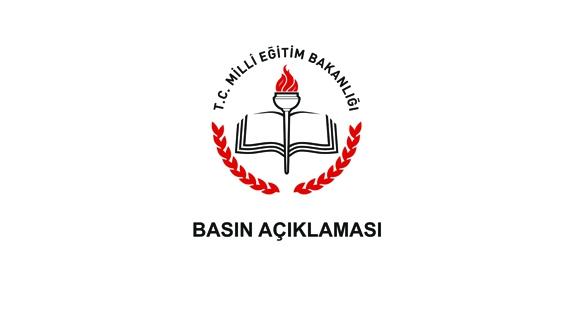 It has become necessary to make the following statement in view of news report published by the Cihan News Agency on 09.09.2015; entitled "The Ministry of Education Falls Short in Education! Industrialist takes school back" and other reports with similar headlines which are published in Meydan, Taraf, Bugün and Millet newspapers on 10.09.2015.
The school mentioned in the aforementioned news reports was opened in the 2007-2008 educational year as a part of a protocol signed between the Antalya Governorship and the General Directorate of Antalya Organized Industrial Zone and 150 students have been receiving education programs preparing students for both higher education and professional life in 10 professional areas. Moreover, education programs implemented in vocational schools located in organized industrial zones are jointly prepared by teachers, universities and sector representatives based on workforce needs analysis, professional standards and national competencies.
The mentioned school has applied to our Ministry in order to receive student support provided to each student 4.500 or 5.500 TL by our Ministry in an effort to promote schools located at the organized industrial zones. Statements in the news reports claiming that the Antalya Organized Industrial Zone wants to take the back the school as our Ministry could not provide the education the industry expected does not reflect the truth.
We respectfully bring this to the attention of the public.
Press and Public Relations Department